Thursday, April 15th – Sunday, April 18th
We have come a long way since our last Run, Walk & Roll 5K/1Mile – Bloomingdale event,
from a last minute transition to VIRTUAL into a $45,000 success to support Marklund.

With health and safety being our number one priority, we have decided to remain VIRTUAL
for our 4th Annual Run, Walk & Roll- Bloomingdale event in April.
Remember… VIRTUAL is not just sitting behind a screen – VIRTUAL gives us the opportunity to still participate and be active, while keeping loved ones and ourselves safe!  We can create new memories, and support Marklund together – wherever we are!
5K: $40.00




1 Mile: $30.00


Event Shirt Only: $20.00
Individuals and team leaders Fundraise $100 +
will enter into our GRAND PRIZE raffle for the chance to win a
$200 Amazon Gift Card 
Raise $250 +


for entry into the fundraising grand prize raffle AND a
guaranteed prize mailed to you after the event
Even though this event is not a marathon,
you can choose to make
an additional "Marklund Marathon" donation
of $26.2 at checkout or through our
yard sign ONLY page for a
"Made a Difference from a Distance" yard sign.
Space provided to write and personalize
your name, team name or short message!
OR
Donate your yard sign back to Marklund for
their Run, Walk & Roll campus celebration!
You have the option to include
personalized name or short message
for Marklund residents and staff to see.
Does your business or organization have the desire to gain more exposure in the Chicagoland area?
Becoming a sponsor for Marklund's Run, Walk & Roll event, is an exclusive and fun opportunity that significantly helps make everyday life possible for individuals with profound disabilities. 
THANK YOU TO OUR SPONSORS TO DATE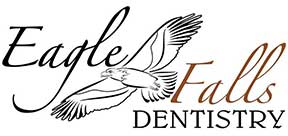 Run, Walk & Roll History
Marklund's Run, Walk & Roll was established in 2013 as a fun and community friendly way to raise awareness and support for Marklund's programs and services.  From the initial Run, Walk & Roll logo designed by Geneva High School students, to the enormous support from our local businesses, neighbors and friends, this event continues to surpass all expectations.