Marklund's campsite is located at Woodhaven Lakes, a private, 1,756-acre gated recreational camping resort located in North Central Illinois.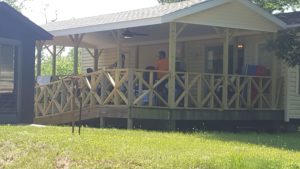 Woodhaven offers 7 lakes for fishing, two pools and a beach. Public Safety staff patrol Woodhaven roads and common grounds 24-hours a day.
Clients and staff visit the site together for day trips or weekend excursions, with the goal of to taking 2 trips per week June through September. Four clients participate in each trip.
Activities include:
Swimming
Open Air Markets
Trips to the Ice Cream Shop
Live music in the Pavilion
Fishing
Campfires
Nature Strolls
Arts and Crafts
Additional benefits include: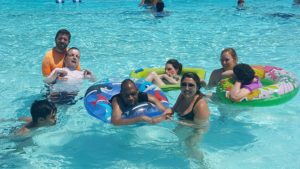 A full day of one-on-one interaction with their caregiver
An opportunity to plan their own activities for the day
Enjoying a full day outdoors
Participating in meal planning and preparation