Marklund Day Schools in Bloomingdale and Geneva are currently in hybrid status.
The Illinois State Board of Education (ISBE) and Illinois Department of Public Health (IDPH) released revised public health guidance for schools on Tuesday, March 9.
The team at Marklund is reviewing the revised guidance and updating our plan for all three campuses.
By the end of next week, we will release the updates based on the guidance and our plan for expanding in-person at each location and for each program.
Thank you for your continued support! Below is the symptom-related case data for Marklund.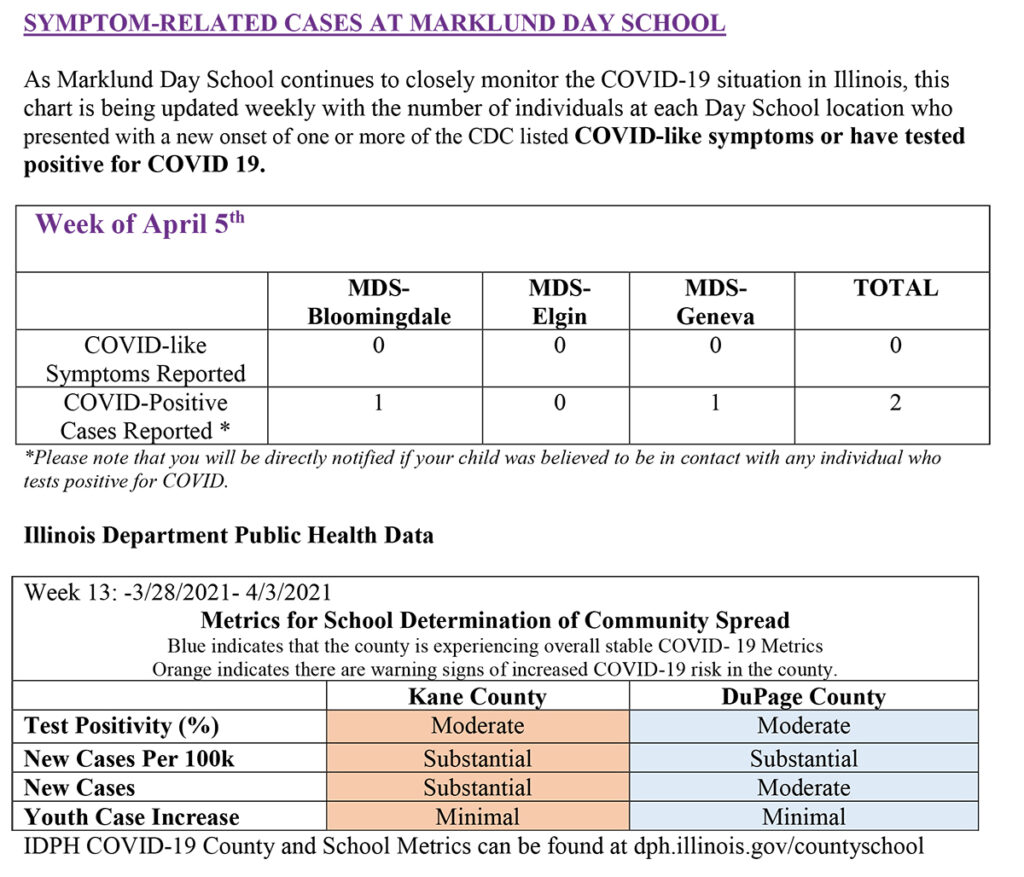 At Marklund Day School, we are committed to providing high-quality individualized
educational and vocational programming for students, ages 3 through 21, with mild to complex disabilities, including autism.
We successfully transition students back to their home school district based upon academic,  social, behavioral, and medical progress.