Marklund's #27DiscoBall is Sold Out!
Grab your Dyn-O-Mite dresses and leisure suits and boogie on down to the Marriott Mag Mile for a Night at Studio M!  You're going to dig all we have in store for our epic Disco Ball, #27TopHat!
Click here to start bidding on all the packages up for auction. Buy Super Bowl Squares for chances to win big prizes!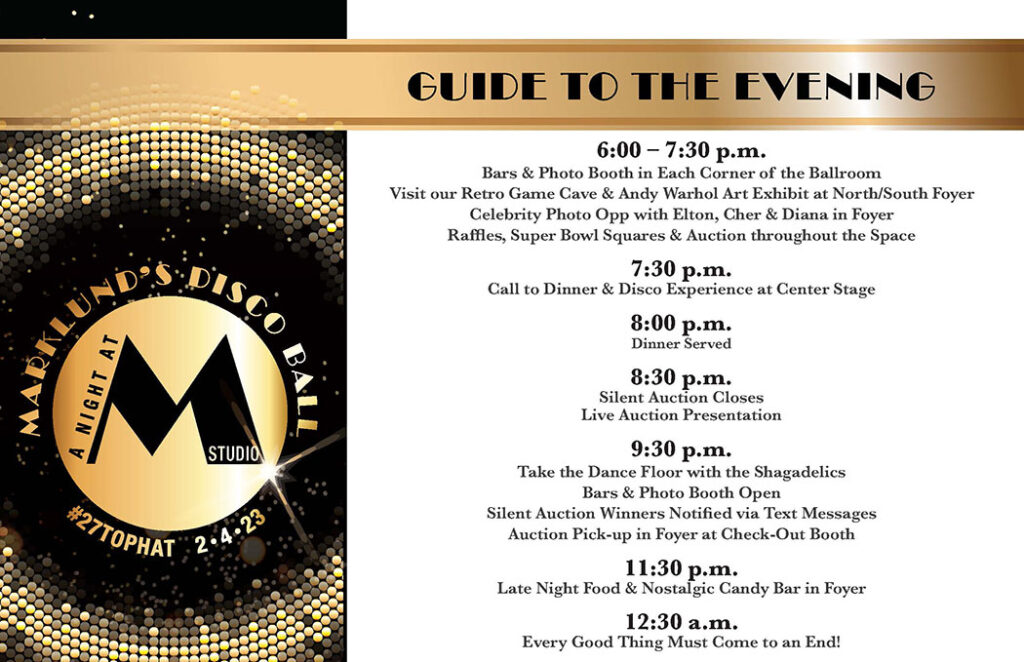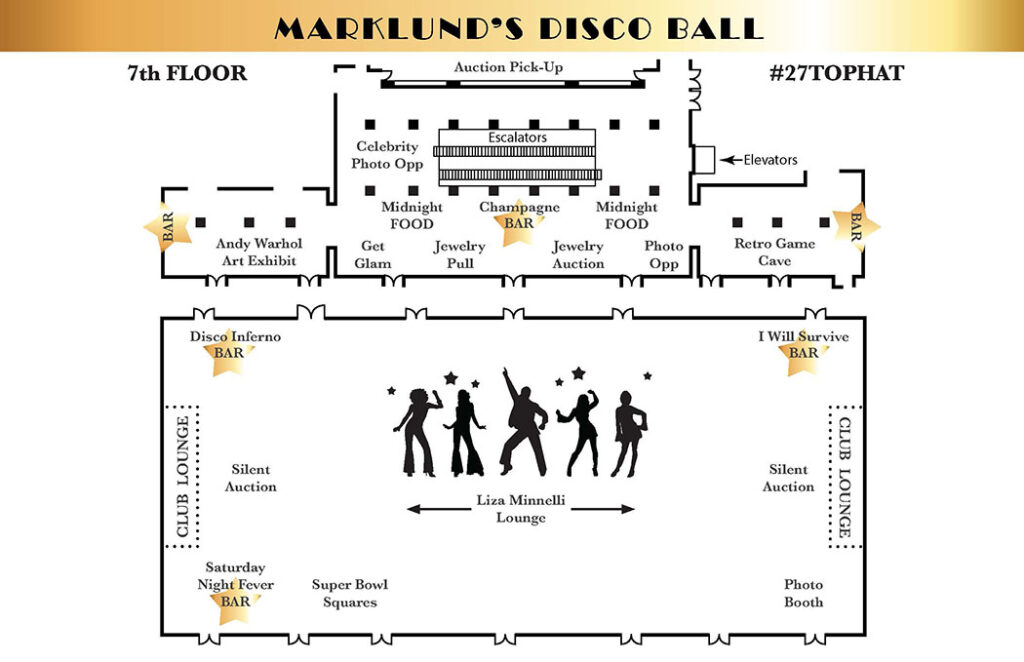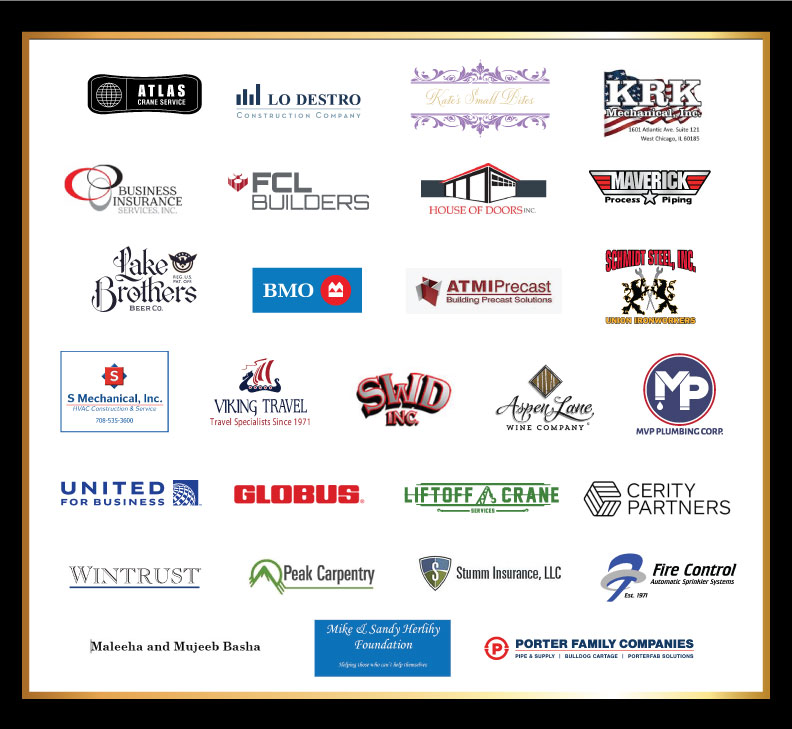 Please contact Jeannine Zupo at 630.624.9874 for more information!
Event Chairs
Kelly and Tom Roule
Event Vice Chairs
Sandy and Mike Herlihy
Event Committee
Abbie Armbruster
Ana Armbruster
Jim Armbruster
Lindsey Burnette
Will Dale*
Kim Delort
Carol Donahue
Holly Francis*
Karen Golden
Erika Haneberg*
Jackie Janega*
Laura Karlins*
Tim Kueker
Natalie Miller
Kate Moore*
Lisa Morema*
Melissa Nilles*
Binna Porter
Bud Porter
Janine Porter*
Stacey Prentis
Zach Prentis
Marge Santo*
Catie Schmidt
Max Schmidt
Cheryl Simoncelli
Katie Wojciechowski*
Jeannine Zupo- Director of Signature Events
Tiffany Zurek*
Auction Committee
Nicole Catizone*
Michelle Mattia*
Peggy Szarzynski
Sue Wick
Marklund Ambassador
Heather D of Marklund Tommy Home
*New Member
2022 — Sandy and Mike Herlihy
2021 — Peg and John Haskins
2020 — Becky and John Duffey
2019 — David Pierro
2018 — Jeanne and George Webster
2017 — Aon
2016 — Karen J. Golden
2015 — The Foglia Family Foundation
2014 — Bud and Jim Porter
2013 — Carol and Mike Donahue
2012 — Andrea Billhardt
2011 — Gary, Jean & Beth Lederer
2010 — George and Pam Rion
2009 — Greg Osko
2008 — Jim and Lynn Armbruster
2007 — Joel Thompson
2006 — Robert Paddock/Paddock Publications
2005 — Bruce Jensen and Gail Ludewig/Total Works
2004 — Kevin Acker/West Suburban Bank
2003 — Senator James "Pate" Philip
2002 — Everett Van Der Molen
2001 — Congressman Henry Hyde
2000 — Robert Bernard
1999 — Dennis Langley and Peter Cyrus
1999 — Senator Steven J. Rauschenberger
1998 — Robert Smetana
1998 — Gwendolyn S. Henry
1997 — Father John Guiney
1996 — James D. Anderson
1995 — Jean Jordan
1994 — Jim Ford
1993 — Dennis Zimmerman
1992 — Michael Brenan
1991 — Richard Theriault
1990 — Gale Sayers
1989 — John P. Frazee
1988 — Birger Nyborg
1987 — Paul Greening
1986 — Thomas O. Myers, Jr.
1985 — Doris Whitney
1984 — Erhardt Weidmann
1983 — Richard Rathman
1982 — Edwin Deicke
1981 — Hiriam Sibley
The ball was established in 1997 when donors Jim Ford and Len Patyka chaired Marklund's first-ever black tie gala. The event was held at the Shedd Aquarium and net $50,000, a great accomplishment for a first-year event! The ball immediately outgrew the Shedd space the following year and has moved to many venues since then, including the Field Museum, Union Station, Navy Pier, and Marriott hotels.
Since its inception, the ball has raised more than $8,528,073 in net proceeds, which has supported Marklund's general operating and endowment funds.