Benefits of Corporate Partnership include:
Annual recognition on the "Corporate Partners" page on Marklund's website: www.marklund.org/corporate-partners/
Social Media post featuring your partnership
Corporate Partner feature article in the CareLetter, Marklund's quarterly newsletter which is mailed to over 9,000 businesses and individuals
Logo represented at Marklund's signature events: Top Hat Ball and Annual Golf Classic
Business information or promotional items included in the Run, Walk and Roll race packets which are distributed to over 600 race participants in Bloomingdale and Geneva
Custom volunteer opportunities or team building activities at any Marklund location
Facility space for your meetings at the Marklund Hyde Center in Geneva
Invitation to Marklund's annual Leadership Giving Event
For more information on how to join Marklund's Corporate Partners Program and design a custom package for your company, contact Carrie Seida, Director of Corporate and Foundation Relations, at 630-953-5304 or cseida@marklund.org.
Aurora Tallow is a Warrenville-based company that provides oil and grease disposal and recycling services throughout Chicagoland and Northwest Indiana. Aurora Tallow is a supporter of Marklund's special events including the Run, Walk & Roll 5K/1 mile races in Bloomingdale and Geneva, and the Top Hat Ball.
BMO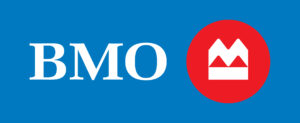 has been a committed Corporate Partner since 2012. Our partnership aligns with BMO's commitment to Zero Barriers to Inclusion and builds on the promise of building a more inclusive society and providing services to the most underserved. The company's generosity supports projects such as the Nathan Education Center, Top Hat Ball, Annual Fund and general operations.
As the 8th largest bank in North America by assets, BMO provides a broad range of personal banking products and solutions, commercial banking, wealth management, and investment services to more than 12 million customers.
Cobra Concrete has been a dedicated Corporate Partner since 2017, supporting Marklund's signature events and program services. Dan Foley, Cobra Concrete President, serves on Marklund's Board of Directors.
Cobra Concrete Cutting Services Co. is one of the largest sawing and drilling contractors in the Midwest with over twenty years of industry knowledge and experience. The company is also committed to sharing their success by supporting the community and giving back.

FCL Builders has generously supported Marklund for over 20 years through event sponsorships and the construction of numerous Marklund facilities. The company continues to sponsor special events such as: Top Hat Ball, Run, Walk, and Roll, and the Golf Classic. FCL just completed the Geneva pool and locker room addition, and are currently building the new Maintenance facility at the Geneva Hyde Center Campus as well as the Nathan Education Center in Elgin. Carie Carney, FCL Builders Senior Project Manager, donates her time and industry expertise by serving on Marklund's Board of Directors.
FCL Builders is a general contractor and design builder with over 40 years of experience. The company is an industry leader in the Midwest with teams throughout the country.

Fisher Nuts, a brand product of John B. Sanfilippo & Son, Inc., has supported Marklund's Wasmond Center since 2017, focusing on special projects, including the new adult Snoezelen (sensory) Room. An Elgin-based company, dedicated to helping the greater Elgin community, Fisher Nuts also generously donates product for our Run, Walk and Roll events.
John B. Sanfilippo & Son, Inc, founded in 1922, is the leading processor, marketer and distributor of nut-based products. The company brands include: Fisher Nuts, Fisher Food Service, Orchard Valley Harvest, Squirrel Brand and Southern Style Nuts.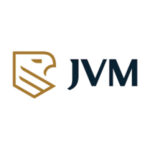 JVM Realty Corporation has been an avid supporter of Marklund's Run, Walk and Roll events in Bloomingdale and Geneva since 2016. We are grateful for the company's participation in our special events and holiday activities with our residents.
JVM Realty Corporation is a multifamily real estate investment and property management company headquartered in Oak Brook, Illinois. The company is committed to providing their residents best-in-class hospitality and amenities.
Kast Marketing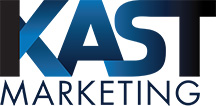 has supported Marklund's program services for more than 10 years, and joined the Corporate Partners group in 2021. The company has been a generous sponsor of Marklund's Top Hat Ball, Golf Classic and Run, Walk, and Roll-Bloomingdale. The owners, Bill and Sara Sexton are personally invested at Marklund and have a true passions for supporting our mission.
Kast Marketing established in 1983, is headquartered in Elgin, IL, and sells directly to plumbing, heating and PVF wholesalers throughout Illinois, Indiana, Wisconsin, and the upper peninsula Michigan.
Next Generation Logistics, Inc.(NGL) is strongly committed to Marklund's mission. The company supports the Run, Walk, and Roll events in both Bloomingdale and Geneva, as well as Summer Games for Marklund's Philip Center residents. Next Generation Logistics, President and CEO, Ari Smith serves on Marklund's Board of Directors.
Next Generation Logistics founded in 1988, is a leader in technology-based supply chain services and transportation software solutions.

Porter Pipe & Supply Company has been an active supporter of Marklund more than 25 years. Jim and Bud Porter are the presenting sponsors for the Annual Golf Classic and enthusiastic supporters of the Top Hat Ball. In 2014, Jim & Bud Porter were honored at Top Hat Ball as Marklund's Friend of the Year. The entire Porter family are true advocates for the individuals served by Marklund and are passionate about supporting their local community.
Founded in 1976, Porter Pipe & Supply is a family-owned and operated business headquartered in Addison, IL.
Presence Marketing was first introduced to Marklund over 15 years ago through its holiday Giving Tree program. Over the years, Presence Marketing has fulfilled countless wish lists bringing holiday joy to our residents. The company is also a supporter of the Run, Walk and Roll events.
Presence is the US's largest natural and organic CPG brokerage service provider headquartered in South Barrington.

Stumm Insurance was one of Marklund's first corporate partners, starting in 2012. The family-owned brokerage firm has supported Marklund for the past decade, sponsoring and attending our signature events, 5K races, and donated toward general operations and capital campaigns. This year, Stumm Insurance will be an exclusive Photo Booth Sponsor for the Top Hat Ball as well as sponsor of the Annual Golf Classic, and Run, Walk, and Roll events in Geneva and Bloomingdale.
Stumm Insurance is a fourth-generation company specializing in tools and methodologies that help employers and their employees understand benefits and choose appropriate coverage, while spending as little as possible. Their dynamic team led by brothers Brian, Dave, Jack and Jim Stumm, have two offices located in Rosemont and Warrenville.
Symbria is a generous sponsor and active participant in Marklund's signature events.

Symbria is a healthcare company that provides rehabilitation services, wellness programs, pharmacy services, experience surveys, and strategic consulting to senior-living and post-acute providers across the United States. It is headquartered in Warrenville, IL.
Trust Company Wealth Partners has a long history of supporting Marklund's programs and services. For over 20 years, the company has supported general operations, capital campaigns and our signature events. Trust Company of Illinois' Chairman, Gregory Osko, is a former member of the Marklund Board of Directors and Friend of the Year 2009. Friend of the Year is an annual award that recognizes individuals, couples, or families that go above and beyond to assist Marklund's residents now and in the future.
Downers Grove based TC Wealth Partners, founded in 1993 as Trust Company of Illinois, has grown into an independent-minded, fee-based wealth management firm that's known for guiding clients as they plan, organize, and simplify their lives. The company offers a full array of services to ensure that wealth is transferred in a manner consistent with clients' instructions. These services include trust administration, guardianship, and estate planning.

United Airlines has been the official airline of the Top Hat Ball and Golf Classic for more than 15 years. Its generosity has elevated countless domestic and international vacation packages offered in the Top Hat Ball auctions, raffles, and fund-a- need initiatives over the years.
United Airlines, Inc., is headquartered at the Willis Tower in Chicago. United operates a large domestic and international route network spanning cities large and small across the United States and all six continents. United's "Good Leads the Way" campaign is determined to be genuine force for good in the air and beyond!
Viking Travel Service is the official Travel Agency of the Top Hat Ball and has supported Marklund for nearly 30 years! The company and its owners Peg Haskins and her late husband, John, has been instrumental in supporting Marklund as a corporate partner, event sponsor and with donated travel experiences for live auction packages, as well as has been a supporter of our Holiday Giving Tree gift drive for our residents. They have leveraged continual support from world-wide travel partners that now support Marklund events with in-kind gifts for our auctions.
Viking Travel is a privately owned full-service travel agency with over 50 years of experience, specializing in individual, family, and group travel.
Wintrust
has generously supported Marklund since 2019. The community bank has contributed to Marklund's Day School in Geneva, Project Playground at the Wasmond Center, as well as the Top Hat Ball and Golf Classic. Yaneth Medina, President of St. Charles Bank a Wintrust Community Bank, serves on Marklund's Board of Directors.
Wintrust is a financial holding company based in Rosemont, Illinois, with approximately $50 billion in assets. The company provides traditional community banking and commercial banking services, wealth management solutions, commercial and life insurance premium financing, mortgage origination, and more. They offer community-oriented personal and business banking services to customers located in the greater Chicagoland area, northwest Indiana, and southern Wisconsin through more than 175 community bank locations.


Marklund is always looking for new partners and is happy to customize a package that  meets your business needs.
Save
Save
Save
Save
Save
Save
Save
Save
Save
Save
Save
Save
Save
Save
Save
Save
Save
Save
Save
Save
Save
Save
Save
Save
Save