Benefits of a Corporate Partnership may include any of the following:
•    Tickets to any of Marklund's signature events,
•    Annual recognition at www.www.marklund.org/CP,
•    Corporate Partner feature article in the Care Letter (reaching 15,000 community members),
•    Facility space for your meetings at the Marklund Hyde Center in Geneva,
•    Recognition at all of Marklund's signature events,

·

    

Team-building volunteer opportunities at any Marklund location,
•    Classroom and building naming opportunities, and
•    Let's brainstorm what works for your business…
To talk about teaming up with Marklund and to design a custom package for your business, contact Carrie Seida, Director of Corporate & Foundation Relations, at 630-953-5304.
Baird & Warner of Fox Valley was one of the first corporations to welcome Marklund to the Fox River Valley when the Geneva Campus opened in 2002. Annually, their office has hosted a bowling fundraiser to support Marklund's mission, and the brokers are always sharing the story of what Marklund does.
Serving St. Charles, Geneva, Batavia, and South Elgin, Baird & Warner of Fox Valley has been fulfilling the real estate needs of the community since 1962.
BMO Harris Bank became a Marklund Corporate Partner in 2012 and sponsors the Top Hat Ball, the Annual Golf Classic, and

the Run, Walk and Roll 5k/1M. Their philanthropy extends beyond that: for the past two summers, a group of local BMO Harris employees volunteered at Marklund's Mill Creek Campus in Geneva, playing baseball with clients and gardening to spruce up the campus. Their branches in Batavia, Geneva and St. Charles have also helped with Marklund's Holiday Giving Tree gift drive for our clients. BMO Harris Bank provides a broad range of personal banking products and solutions for everyday banking, financing, investing, as well as a full suite of integrated commercial and financial advisory services.
As a long-time supporter of Little Angels, Cobra Concrete Services (Cobra) joined Marklund as a Corporate Partner in 2017 after the two non-profits merged. Cobra is a sponsor of the Angel Songs Soiree, the Marklund Run, Walk and Roll, the Top Hat Ball, and the Marklund Golf Classic. Dan Foley, Cobra President, now serves on Marklund's Board of Directors. He supports the organization in various other ways, including purchasing custom-labeled wine from another corporate partner, Aspen Lane Wine Company, which returns a portion of its sales proceeds back to Marklund.  Cobra is the leading provider of concrete sawing and drilling services in Chicagoland, Northwest Indiana, Central and Southern Illinois, as well as Milwaukee and surrounding cities. Cobra offers a complete range of services to handle all concrete and scanning needs.

FCL Builders spearheaded the Design/Build industry and is well-known for coordinating the process that turns ideas into buildings. With over 40 years in business, they are a national leader in the new construction of a multitude of facilities. Learn more at www.fclbuilders.com. As Marklund has grown, FCL Builders has been part of our facility expansion to provide exceptional services for residents, students, and community clients. Their long history with Marklund dates back to the origins of the Hyde Center Campus in Geneva in 2002 and includes the expansion at the Philip Center, the construction of the Ann Haskins Center in Bloomingdale, and the newest addition of the Foglia Education Center in Geneva.  FCL is a generous sponsor of Marklund's Top Hat Ball, Golf Classic, and the Geneva Run Walk and Roll 5k/1Mile event.

Following the merger of Marklund and Little Angels, a longtime supporter of Little Angels, made the decision to become a Corporate Partner. Fisher® nuts is a major sponsor of the Angel Songs Soiree and a committed supporter of our mission to make everyday life possible for individuals with profound disabilities. For over 90 years, Fisher® nuts has been providing consumers with high quality and delicious nut products for recipes and snacking. The Fisher brand is a proud product of  John B. Sanfilippo & Son, Inc., based in Elgin, Illinois. John B. Sanfilippo & Son, Inc., founded in 1922, is a leading processor, marketer and distributor of baking nuts, snack nuts and nut-based products that are sold in multiple distribution channels. In addition to the Fisher® brand, our products can be found under the Orchard Valley Harvest® and Sunshine Country® brand names and a variety of private brands.

JVM has been investing in and managing apartment communities in the Midwest since 1975. They are committed to providing our residents best-in-class hospitality and amenities that help simplify their lives.
Employees at JVM are active volunteers at Marklund and enjoy holiday decorating. JVM Realty is dedicated to supporting Marklund's mission.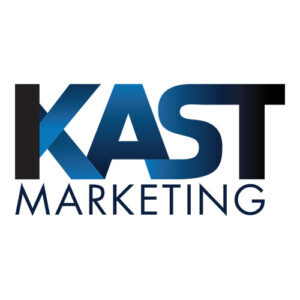 A strong supporter of Marklund's Mission, Kast Marketing became a Corporate Partner in 2021.

A strong supporter of Marklund's Mission, Next Generation Logistics, Inc.(NGL) was founded in 1988, and is a Microsoft Gold Certified partner and a leader in technology based supply chain services and software solutions. NGL has 3 distinct divisions focusing on outsourced managed transportation services, transportation management software (TMS), and supply chain network optimization studies.

Marklund's history with Porter Pipe & Supply Company extends beyond their corporate partnership which began in 2015. Porter Pipe & Supply Company was introduced to Marklund in 1997 at the Top Hat Ball. Since 2006, Jim & Bud Porter have been the presenting sponsor of the Marklund Golf Classic where many of their friends, employees, and vendors gather to enjoy a beautiful day supporting our clients. Jim & Bud currently are Co-Chairmen for the Golf Classic with their employees contributing as committee members. Bud has become a beloved emcee and auctioneer at the Golf Classic, and he and his wife, Binna, are currently serving as Chairpersons for the Top Hat Ball. The Porters are true advocates for the individuals served by Marklund. Founded in 1976, Porter Pipe & Supply is a family-owned and operated business headquartered in Addison, Illinois. In 2014, Jim & Bud Porter were honored at Top Hat Ball as Marklund's Friend of the Year.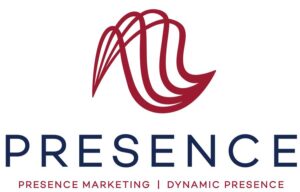 In 2006, Presence Marketing started to fulfill countless resident-specific holiday gift wish lists through the Giving Tree program. Since then, their impact has grown through the annual tradition of participating in the Giving Tree and brightening the residents' lives by donating toward their therapeutic programming. Additionally, they have sponsored Marklund's Bloomingdale and Geneva Run, Walk, and Roll 5k/1M series. With their national headquarters in South Barrington, Presence Marketing is the largest independent natural and organic food broker.

RAM Mechanical Services, Inc. has been a long-time supporter of Marklund. George Webster has worn many hats, serving on Marklund's Board of Directors as well as the Golf Classic Committee. As a Corporate Partner, RAM Mechanical demonstrates a strong commitment to Marklund's programs and services for individuals with developmental disabilities. Located in Carol Stream, RAM Mechanical is a full-service mechanical contracting firm providing heating, ventilating, air conditioning, and service to Chicagoland's commercial, industrial, and institutional markets for over 20 years.

Russo Power Equipment was established in 1970 and evolved from a humble neighborhood hardware store to the premier power equipment and landscape supply dealer of the Midwest. As a local, family-owned and operated business, Russo Power is dedicated to personal service for its customers.
Russo Power was an active supporter of Little Angels, and has continued to support Marklund's mission in a variety of ways since the merger in 2016.

As one of Marklund's first Corporate Partners in 2012, Stumm Insurance continues to sponsor the Top Hat Ball, Annual Golf Classic, and Run, Walk & Roll 5K/1M event. A family-owned brokerage, Stumm Insurance manages employee benefit plans for over 230 employers nationally, with the majority in Chicagoland. Now in its fourth generation, Stumm Insurance continues to grow and focus on staying current with industry trend.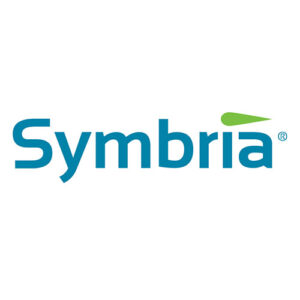 Symbria has been generous in their support of Marklund and our programs since they began serving the residents of our Geneva, Elgin, and Bloomingdale campuses. Symbria has provided pharmacy services to older and developmentally disabled adults in residential settings for more than 25 years. Headquartered in Woodridge, IL, their pharmacy serves clients from six locations in the Midwest and Pennsylvania. Their advanced strip packaging system offers a full range of benefits, including safety – especially infection control – accuracy, convenience, and ease of administration.  Symbria takes pride in being one of the few U.S. healthcare companies that is 100% employee owned.

With 20 years of strong giving history at Marklund, Trust Company Wealth Partners became a Corporate Partner in 2016, and sponsors the Top Hat Ball and the Annual Golf Classic.  Trust Company's Chairman Gregory Osko began the company's involvement when he served on the Board of Directors, Top Hat Ball committee and was then recognized as the Friend of the Year in 2009. TC Wealth Partners has been entrusted to manage Marklund's employee 403b and Endowment Fund for many years, and their team not only embraces the legacy of giving established by Greg and TC Wealth Partners' founders, but ensures Marklund employees are knowledgeable about their retirement investment benefit. Founded in 1993, TC Wealth Partners is an independent, fee-based wealth management firm with expertise in financial planning, investments, trust services, and corporate retirement plans, serving individuals, families and business owners as they plan for and journey through life's many transitions.

As the Official Airline of the Top Hat Ball since 2007, United Airlines has complemented many of the vacation packages offered on auction with airline tickets as well as being the Heads or Tails sponsor, providing airline tickets as the winning prize. United Airlines has the world's most comprehensive global route network, a fuel-efficient modern fleet, an industry-leading loyalty program, optimal hub locations throughout the United States, and more than 84,000 employees strong around the world.
Over the years, Viking Travel Service has been instrumental in supporting Marklund with donated travel experiences for live auction packages, as well as a supporter of our Holiday Giving Tree gift drive for our clients. They have leveraged continual support from world-wide travel partners that now support Marklund events with in-kind gifts for our auctions. In 2015, Viking Travel Service joined us as a Corporate Partner, becoming the Official Travel Agency of the Top Hat Ball, and a matching donor for the Fund-in-Need paddle raise portion of the event that in 2015 raised over $300,000 in support of Marklund's programs. With over 42 years of experience and travel specialists who want to meet your vacation needs, Viking provides exceptional travel coordination services by top-notch professionals.
For more than 25 years, Wintrust Community Banks have invested in, given back to,
 and gotten to really know our communities and the people living in them. When you bank with a Wintrust Community Bank, you can be confident your money is staying local and going back into the things that matter most to you. A Corporate Partner since 2019, Wintrust has supported Marklund by sponsoring the Top Hat Ball and Golf Classic events, while also investing in the Aquatic Therapy program here at Marklund. www.wintrust.com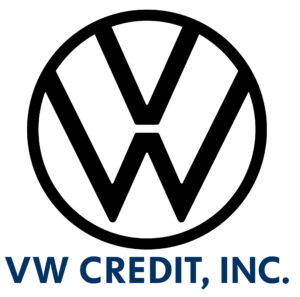 Volkswagen Group of America, Inc., a subsidiary of Volkswagen AG (one of the world's leading manufacturers of automobiles and largest carmaker in Europe), is headquartered in Herndon, Virginia.  Volkswagen Group of America operates a manufacturing plant in Chattanooga, Tennessee and houses the U.S. operations of a worldwide family of distinguished and exciting brands including Audi, Bentley, Bugatti, Lamborghini and Volkswagen, as well as VW Credit, Inc.
VW Credit, Inc. (VCI), was founded in 1981 to function as the captive financial services arm of Volkswagen Group of America, Inc. VCI services Volkswagen, Audi, and Ducati customers, authorized automotive/motorcycle dealers and their affiliated stores as Volkswagen Credit, Audi Financial Services, and Ducati Financial Services. The company provides competitive financial products and services to dealers and their customers in the United States. VCI has been actively supporting Marklund for more than five years.  All employee contributions collected by VCI  are 100% matched by Volkswagen Group. In 2018, Marklund recognized VCI and the Employee Resource Group, OATH (One Asia Team Horizon), as "Volunteer of the Year".


Marklund is always looking for new partners and is happy to customize a package that  meets your business needs.
Save
Save
Save
Save
Save
Save
Save
Save
Save
Save
Save
Save
Save
Save
Save
Save
Save
Save
Save
Save
Save
Save
Save
Save
Save