Summer Games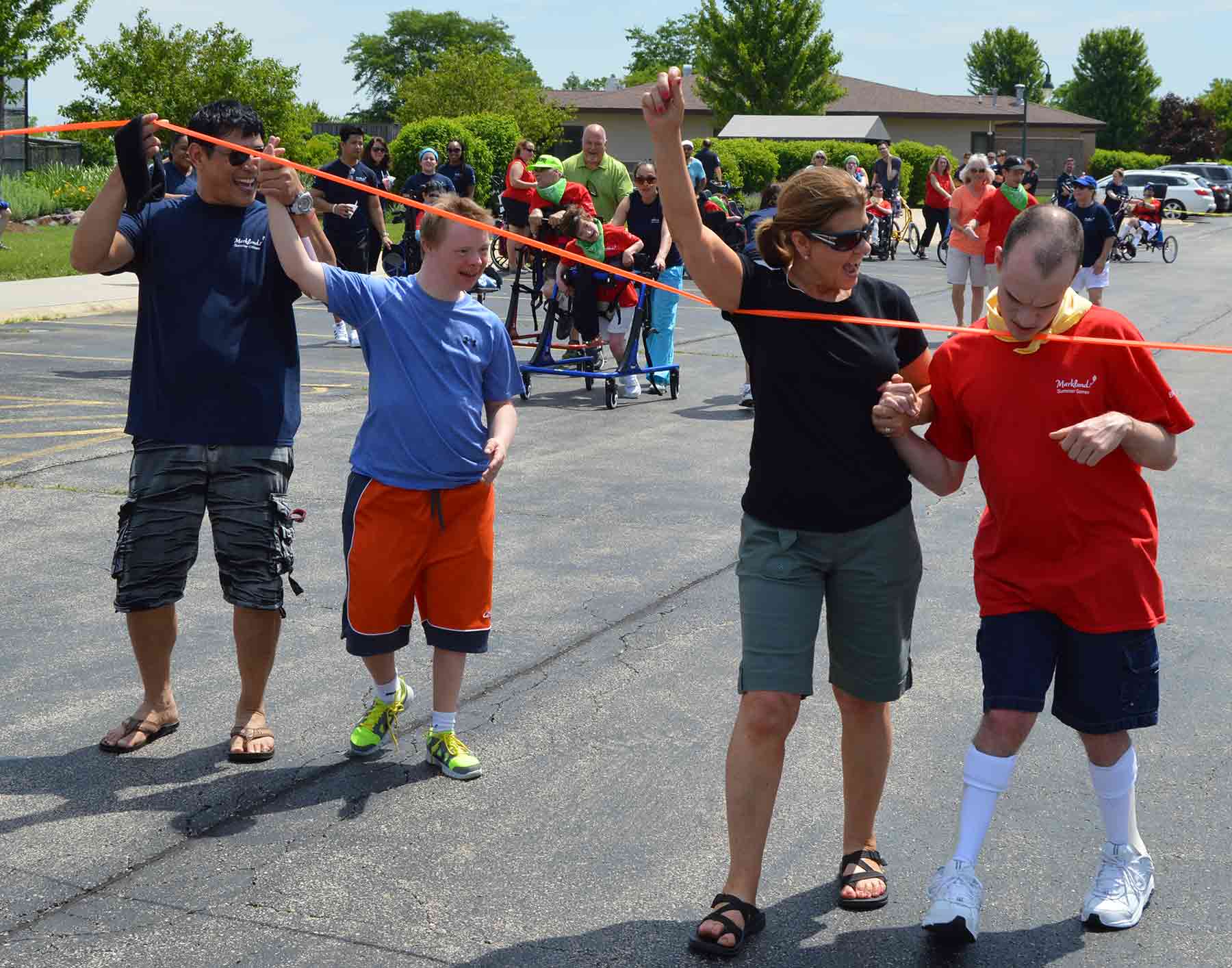 With the assistance of more than 200 volunteers, Marklund's clients enjoy fun outdoor activities at the annual Marklund Summer Games. Bicycle and walking races, face painting, soccer games, bean bag toss, hula hoop fun, sand art and brought many smiles and cheers for our wonderful athletes!
Marklund's Summer Games are our version of Special Olympics. Our clients cannot attend Special Olympics since they need assistance to take part in events and activities. So we created our own event around 25 years ago. It is very uplifting for all involved–and a lot of fun!
Volunteers are welcome to help out.
Save the date for the 2018 Summer Games:
June 9 – Marklund Hyde Center, Geneva
June 23 – Marklund Philip Center, Bloomingdale
June 30 – Marklund Wasmond Center, Elgin
For information, contact Wes Kochan, Recreation Therapist, MHC; Jenna Gasper, Recreation Therapist, MPC; Brittany Maertzig, Recreation Therapist MWC.

Save
Save
Save
Save
Save
Save
Save
Save