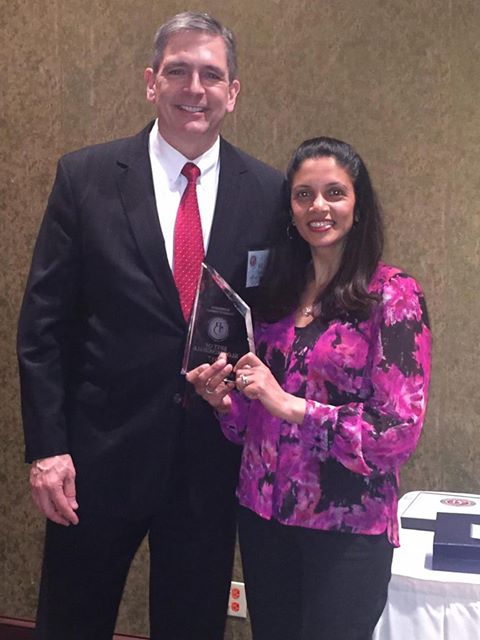 Marklund recently received the 2017 Best of Bloomingdale Overall Award from the Bloomingdale Chamber of Commerce.
Gunjan Patel, Administrator of the Marklund Philip Center in Bloomingdale, accepted the award along with Gil Fonger, President and CEO.
"We are so proud!" said Patel. "Marklund's history in Bloomingdale reaches back to 1958 so this area holds an important place in our hearts."
"As the Chamber, we are thrilled that Marklund was selected as the inaugural recipient of this award," stated Deb Evans, President and CEO of the Chamber. "With its strong mission, dedication to its clients, and partnerships throughout the community, Marklund truly represents the best of our community."
According to Evans, there were over 200 submissions for nominees and nearly 5,000 voting entries. Judges reviewed all information and combined those results with the voting tallies.
Before selecting recipients within each of the categories, the Chamber identified two awards that stood out from the rest: the Rising Star (for a newer business) and the Overall Best of Bloomingdale given to the one nominee that stood out above the rest in both voting results and the judges' evaluation.
#BestOfTheBest